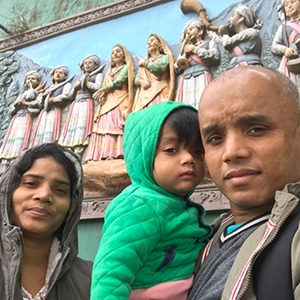 Sincere gratitude to Ms. Shruti whose efforts, constant encouragement and affectionate attitude kept Jai's spirits up and got him to attend online classes and learn from them. The best part is he now gets ready before time and waits for the screen to start! We also observed that Ms. Shruti enthusiastically keeps the classroom ready with required materials, books, toys, art & crafts, colors etc. in such a way that kids won't leave their desks. She engages well and understands the kids' interests and weaknesses too. The way she speaks creates an impact on Jai's mind and helps him learn and grasp faster and stays with him for longer. He hums rhymes, songs, alphabets, numbers etc. consciously and subconsciously too. We feel he is in secure hands.
Silu Jena & Bibhu Prasad Swain
Parents of Jaivardhan (Pre-nursery)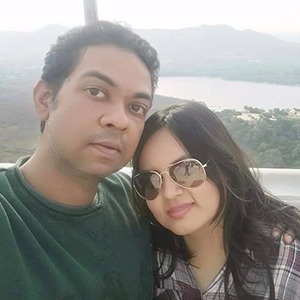 My child is in KG at Beansprouts. Unique curriculum, impressive infrastructure, proven academic excellence of Blue Bells Group of Schools and proximity to my place were the reasons I chose Beansprouts. I am very happy with the way my child is engaging in so many captivating activities and learning a lot even if he is at home.
Ivy Choudhury & Arghya Mukherjee
Parents of Ujaan Mukherjee (KG)
It's wonderful to see my son Aadvik grow from a bud to a flower. Beansprouts is unlike any other school. They've done their research and understand that children learn best by questioning, creating, and applying knowledge. Through their interdisciplinary curriculum, students are learning to be passionate, curious, creative and innovative. Beansprouts has great activities that continue to inspire children and their parents. My son loves having his great teachers that are nurturing and fun and at the same time encourage growth. He loves his friends and all the fun learning activities. It's great to see our children enjoy learning in so many different ways. Thanks Beansprouts Pre-school!
Richa Sharma & Manish Sharma
Parents of Aadvik Sharma (KG)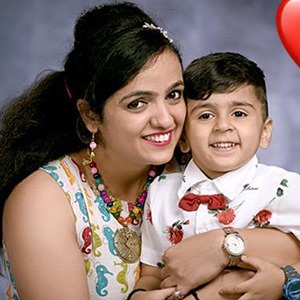 I would like to express my special thanks for the great efforts which Beansprouts is putting in, in order to build up every child's confidence level with great enthusiasm, that too through online classes during this tough time of Covid-19. It's really a difficult task to make kids learn when you are not face-to-face, but all team members at the school have made it simply easy by teaching them and making them learn the things through Love to Learn methodology. Hats off to all the teachers at Beansprouts as such supporting, kind and helpful teachers make kids' parents free from any kind of worries related to shaping their future. Thanks for your continued guidance and support for kids.
Reshma Bhardwaj & Kunal Bhardwaj
Parents of Vihaan Bhardwaj (Nursery)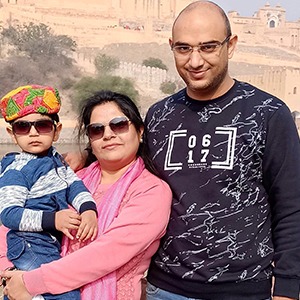 Frankly, I was little skeptical about the concept of online classes for the pre-nursery kids. I was doubtful that my little impatient man would even sit in one place for a second. But as the world is dealing with this pandemic, children are losing the opportunity to learn, play and grow. I did not want him to miss anything. To my surprise, my kid looks forward to his classes. He loves his teachers and wants to chit chat with them. He is learning and growing each day. Thanks to the teachers for their effort and hard work in making the classes interactive and more effective. Thanks to Beansprouts Pre-school teachers and management for organising virtual summer camp and other celebrations.
Khushbu Sharma & Anurag Sharma
Parents of Ayansh Sharma (Pre-nursery)
Happy Parents of Beansprouts
Virtual School Walkthrough - Beansprouts- Pre school
First Batch - Beansprouts Pre-school
Learn to Love, Love to Learn - Beansprouts Pre-school
Mother's Day celebration at Beansprouts Pre-school
Message from Ashish Gulati for Beansprouts Patrons
Summer Camp Week 2 - Beansprouts Pre-school
Summer Camp Week 1 - Beansprouts Pre-school
Independence Day 2020 Celebration - Beansprouts Pre-school
Van Mahotsav 2020 Celebration - Beansprouts Pre-school